Kadzidlowo
safari in Masuria
The best way to get to Kadzidlowo is from Ruciane-Nida to Mikolajki.
The Wild Animals Park Kadzidlowo is in the are of the Pisz Forest. The aim of the Park is to help the vistors to get to know the local species. The Park is located in forest meadows and this allows the animals to live in conditions similar to the their natural habitats. Due to the large area of the Kadzidlowo Park, sightseeing only takes place in the presence of guides who talk about each animal, their biology, habits and the need to protect them. This mainly applies to the rare endangared species such as lynx, wolf, eagle owl, black grouse, woodgrouse or hazel grouse.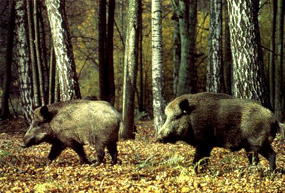 Kadzidlowo – wild boars
A big success is that they reproduce in the area of the Park, which proves that their living conditions are appropriate.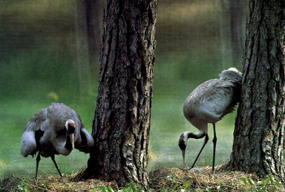 In the Kadzidlowo Park, there is work done to protect and reintroduce the species which are endangered or on the brink of extinction such as galliformes and lowland lynx. The patron of the Kadzidlowo Park is a famous naturalist and patriot Benedykt Dybowski who, when sent into exile to Siberia, studied the nature of this part of the world. Therefore, there is also a group of animals from Siberia and the Far East in Kadzidlowo.
The founder of the park is Dr. Andrzej Krzywinski
There, you can see:
buffaloes
wolves
cranes
bisons
Cervus nippon hortulorum
plenty of forest birds
The Park is maintained by the vistors. You can feed the animals.
The Park currently covers the area of 10,000 m2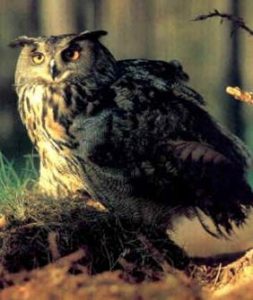 Wild Animals Park Kadzidlowo
12-220 Ruciane Nida
tel. (0 87) 425 73 65
e-mail: park@kadzidlowo.pl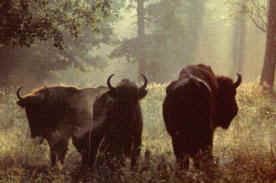 Kadzidlowo – Bisons
THE PARK IS OPEN ALL YEAR FROM 9.00 A.M. TILL THE DARK