The "Zacisze" Inn is situated in Krutyn. It is adjacent to the old building of the Voluntary Fire Brigade situated in a quiet area near the Krutynia River.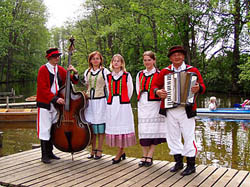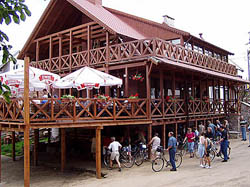 The "Zacisze" Inn, which is in a wooden building, is characterised by its rural style of cuisine and the staff are dressed in regional Masurian clothes.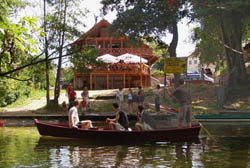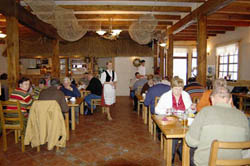 The specialty of the Inn are regional dishes:
– lard on a slice of bread baked locally,
– pikeperch fillet in garlic sauce,
– roast pork "zbójnicki",
– onion soup with cheese and toast,
– hunter's soup.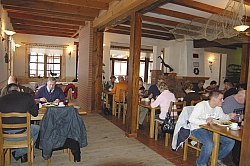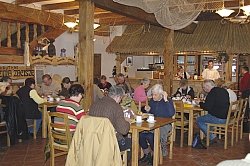 In offer we have: 130 seats inside in 2 halls on the ground floor and in the upstairs hall and 120 seats on terraces on two levels. The terraces overlook the river. The upstairs hall can be used for meals or for conferences.
Malgorzata and Marek Cesarek, Krutyn 33, 11-710 PIECKI
tel. / fax +48 89 742 21 50, mobile +48 506 137 368, +48 506 137 369
e-mail: cesarz@cesarz.mazury.pl